DESCRIPTION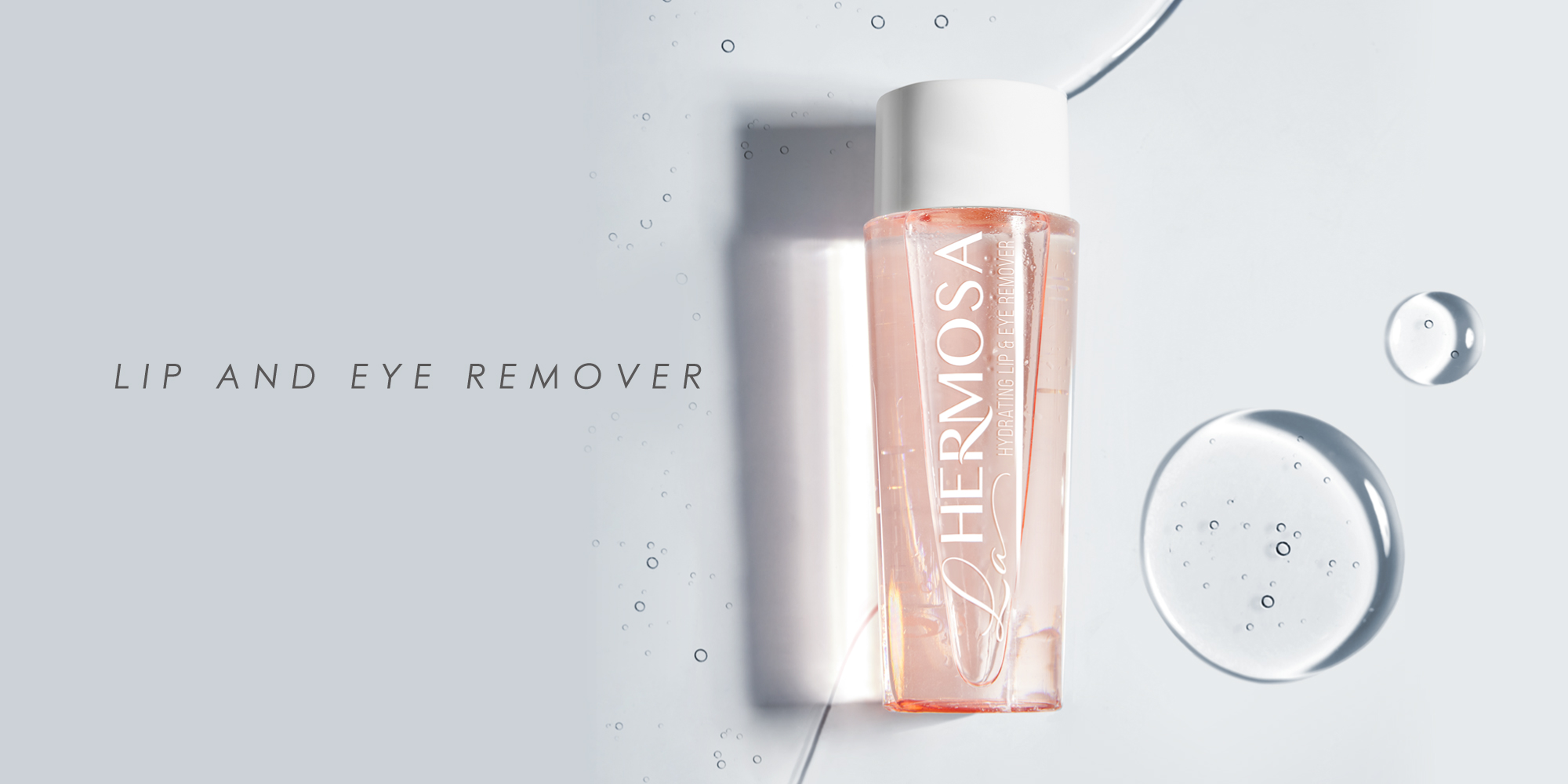 Product Description
Hermosa Hydrating Lip & Eye Remover is a potent blend of skin-loving botanical extracts enriched with Crithmum Maritimum Extract (Sea fennel) and Centella Asiatica Extract to gently and effortlessly remove lip and eye make-up instantly, while leaving skin feeling fresh and hydrated.

Product Details
The gentle, dual-phase formula activates when shaken to gently and effortlessly glide away lip and eye makeup, including highly pigmented lip and eye makeup, waterproof mascara, without stripping away moisture, tugging, pulling or irritating your skin.
Infused with Crithmum Maritimum Extract (Sea Fennel) and Centella Asiatica Extract to strengthen and protect your lashes while smoothing, nourishing, and conditioning them. The delicate skin barrier around the lips and eyes is soothed and strengthened, and the contours of the lips and eyes appear refreshed and radiant.
Your skin will feel clean and fresh with no oily residue or sticky feel after use.
Suitable for all skin types, from normal to sensitive skin, combination to dry skin or oily skin.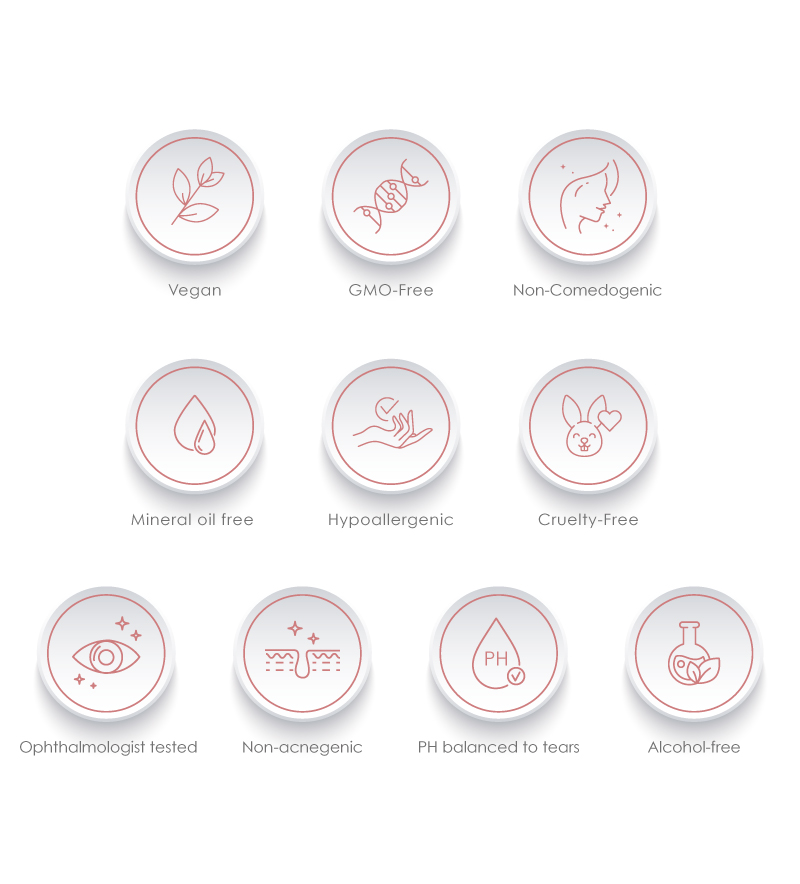 INGREDIENTS
INGREDIENTS LIST

● Water(Aqua)● Cyclopentasiloxane‧Potassium
● Phosphate● Dipotassium Phosphate● Polyaminopropyl
● Biguanide● Crithmum Maritimum Extract● Butylene
Glycol● Centella Asiatica Extract● Polygonum Cuspidatum Root Extract●
Scutellaria Baicalensis Root Extract● Camellia Sinensis Leaf Extract●
Glycyrrhiza Glabra (Licorice) Root Extract● Chamomilla Recutita (Matricaria) Flower Extract●
Rosmarinus Officinalis (Rosemary) Leaf Extract
HOW TO USE
How to use
Shake well before use. Saturate a cotton pad and press gently onto the eye or lip area, allowing the makeup to dissolve and wipe clean.
Tips
• Shake product well with the lid closed before use, so that the aqueous and oily phases are thoroughly mixed.
• Dampen a cotton pad with an appropriate amount of the product.
• Place the cotton pad on the center of the lips and wipe it upwards towards the corners of the mouth.
• Place the cotton pad on the eyelids and leave it for a few seconds to allow the product to dissolve make-up, then gently wipe off.